Channel Problems
From Hall A Wiki
It appears there are problems with the middle channels on the X direction and the left channels on the Y direction. These appear to be directly related to the cards used to take their input. Switching out the X cards did not show a difference in results.

Running a source near the center of the detector reveals that the X direction is not devoid of readings.

Running a source near the left in the Y direction reveals it is also capable of taking readings, though very reduced compared to the X.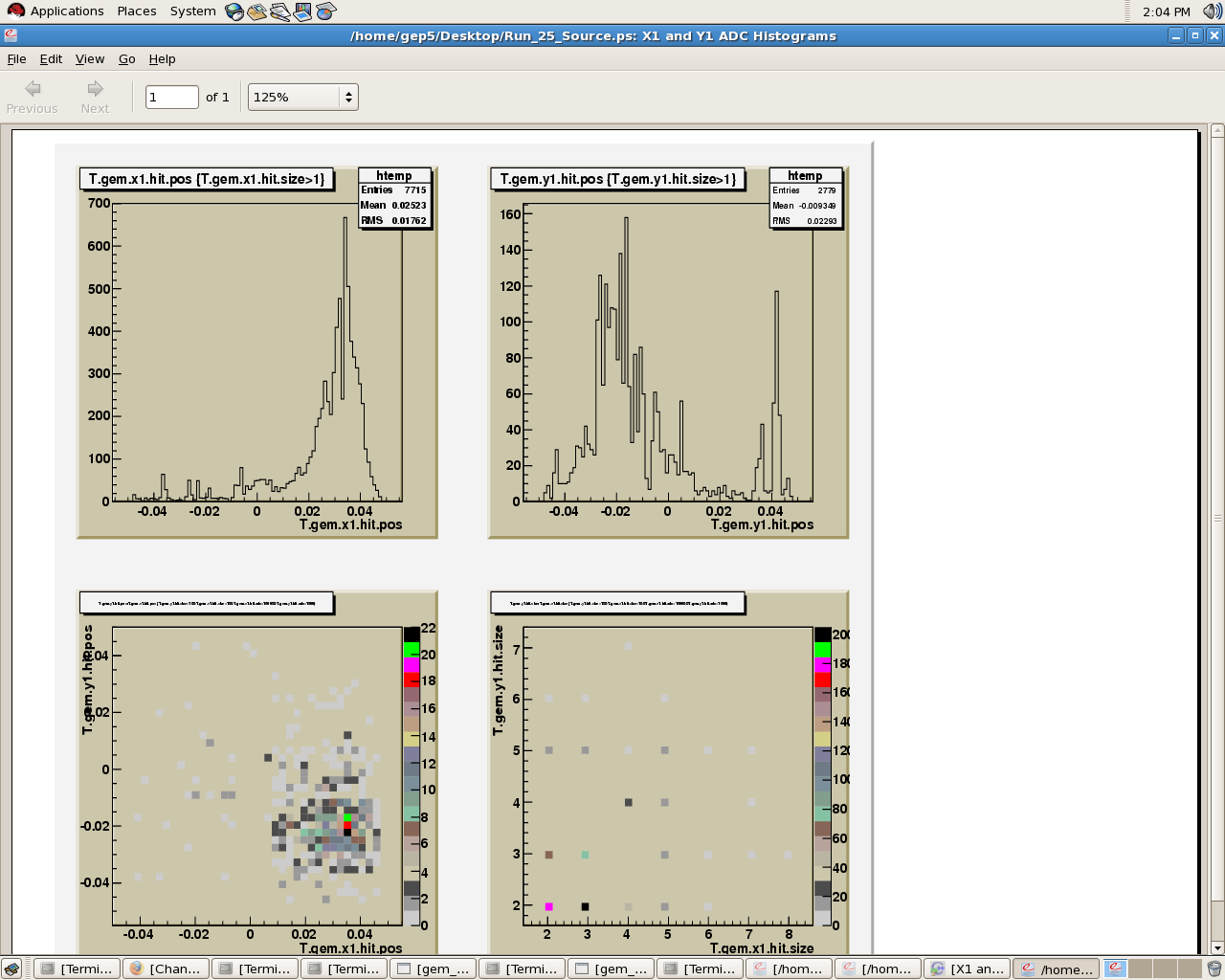 June 14

By trying different configurations we appear to have isolated the problem.
This leads us to believe there is a problem with the soldering on the kapton.